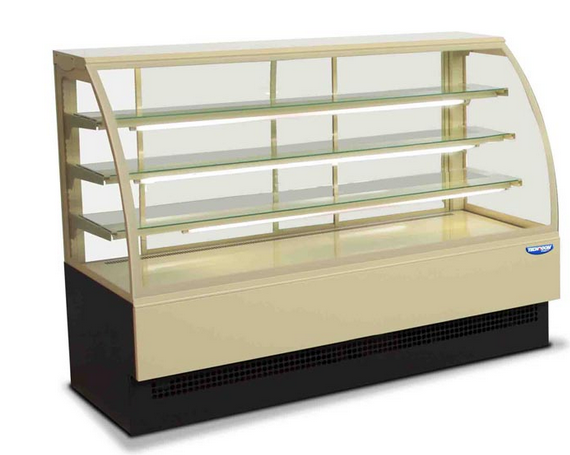 Display Refrigerators is suitable not only for pastry products. Thanks to Its well dimensioned cooling system makes it theideal solution to display pre-packed foods, sandwiches and cold dishes. New version HOT can reach +65°C to mantain hot food as freshly baked.
With its elegant and simple design, this model is an excellent solution for satisfying the different customers requests. This is possible thanks to its flexibility and modularity. The panoramic curved glasses and the 3 refrigerated shelves equipped with lighting, together with the upper lighting, give a great visibility to the shown products.
It is available with built in or remote condensing unit, equipped with R404A valve.
Standard set-up:
3 glass shelves adjustable in height with neon lighting
Upper lighting
Electronic control panel
Automatic defrosting
Automatic water evaporation
Wooden crate packing
(it is available in the following lengths: 60-90-120-150-180 cm)